RD FD Software
About RD & FD MLM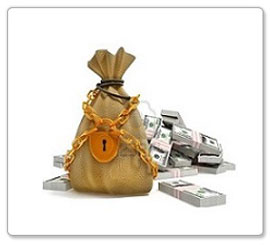 RD & FD Plan: Always an attractive option for members
RD FD means "Recurring Deposit & Fixed Deposit". RD FD software is banking software, it include saving account software, loan account software. A client can have an account with the company & deposit the money in the shape of fixed deposits or we can say the amount can be paid in a single installment to grow with the company while in recurring deposits the same amount can be paid in multiple but equal installments.RD FD software has modules for an agent management system, branch management system, User management system.
RD FD software provides the facility for an agent and agreement registration and agreement maturity calculation and other commission calculation and other claim calculation. RD/FD also refers regular deposit and fixed deposit.
There could be some different plans for different tenures & different amount and obviously with different rate of Interest. On maturity the perspective amount would be paid to that client.
Software Features for RD & FD Plan:
Agent Form.
Policy Form.
Surrender / Maturity Form.
Receipt Form.
Pension Form.
Cheque Management.
Life Insurance.

Policy Form
Form Updation
Premium Form

General Insurance

Accidental Insurance Form
Mediclaim Insurance Form
Vehicle Insurance Proposal Form

Socieity

Society Member Master
Society Application
Society Premium
Manage Member.
Tree Shifting.
Rank Promotion.
Message
Send SMS.
Message From Member.
Message To Member.
Manage Member Fund
Transfer Fund To Member
Remove Fund From Member
News
Payment
Voucher Payment
Monthly Commission and Deduction.
Direct Agent Joining.
Reports required for RD & FD Plan:
Direct Agent Joining.
Agent Joining Report.
All Agent Promotion.
New Commission Report
All Agent CMD.
Planwise Report.
Upto Collection Report.
Field Force Summary.
Upto Collection Agent Report.
Agent Policy Report.
Transaction History.
Policy Detail Report.
Pending Policy Report.
Pending Receipt.
Tree.
Downline Business Detail.
Downline Reports.
Member DownLine Details.
Member Downline Summary.
Achievers Reports.
Commission Summary.
Commission Achievers.
Performance Bonus Achievers.
Incentive Bonus Achievers.
MFA Achievers.
MFI Achievers.
Policy Reports.
Partnership Details.
Option Details.
Policy Holder Details.
Policy Receipt Details.
Monthly Collection Summary.
Monthly Collection Details
Group Collection Summary.
Commission Voucher.
Payment Report.
TDS Report.
See what our customers says about our service with RD & FD Plan.
RD FD software from Virtual Splat helps Mahakaali Space Developers to achieve top position in market

Listen to the success story of Mahakaali Space Developers and how we help them achieve top position with automating their entire business process by RD FD software.